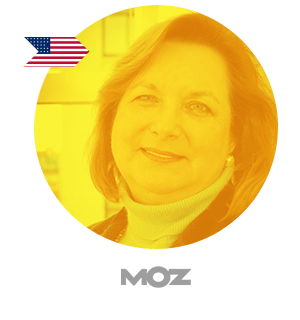 Gillian Muessig Co-founder of MOZ and entrepreneur
Gillian is the co-founder of MOZ. Today, she serves as the CEO of OVG, a global early stage investment group. Author and speaker known around the world and web as SEOmom.




Keynote: The Next Big Thing in digital inbound marketing?
Technical SEO tactics are only a piece of the puzzle. The Social Graph has eaten the Link Graph. Even SEOmoz has become MOZ. What's next in digital inbound marketing? Gillian Muessig, cofounder of MOZ, shares how the Company built the largest community of digital marketers on the planet and shares insights into the challenges presented by search and social media today and those we will face tomorrow.