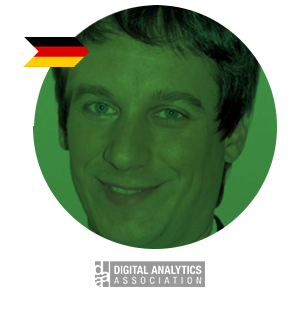 Matthias Bettag Digital analytics expert
Matthias, the experienced web analyst and community builder from Berlin, will introduce multi-channel measurement, multi-device, multi-platform and conversion rate optimization.


Challenges for each the multi-channel, multi-device and multi-platform measurement
Matthias will talk about the challenges of customer centric analytics which requires to align multi-channel and multi-platform measurement to better understand customer behaviors. With more and more people using multiple devices along their customer journey "another dimension of multi" ads up to the requirements. The presentation will explain challenges coming with it and some methods for how tackling this beast. It is by far not only about software, in fact the most important part are well proven methods applied on a clear business strategy. Matthias will talk about behavioral KPIs for a meaningful customer segmentation, benefits and challenges coming with implementing attribution models and tag management, and what an organization needs to do to overcome web analytics in a silo to become a holistic digital analytics control center.