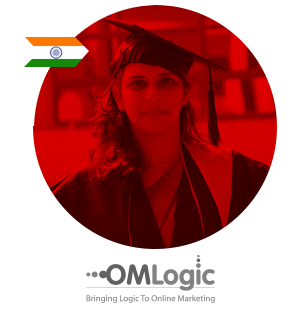 Millie Khanna CMO at OMLogic, India
Millie Khanna is the Director and Creative Head at OMLogic. She has 14 years of experience in all communication mediums, in MNCs like McCann Erickson and Indian agencies like Mudra Communications.


Be Social, The Indian Way
Is India the land of sweatshop-social-search BPO, or is Indian advertising just like London, New York or Prague? The dynamics of India are similar, yet different from the rest of the world. Sure, India comes with a ton of people. The key, is to know how to leverage that. Specific things to keep in mind regarding India - figuring out which things work and which do not.
It is about
What does it mean to have a ton of people?
Sweat shops or true ROI for social media marketing?
Things that work in India, things that don't.